Signite's business approach – flexible and transparent
It is important to us to create transparency in the thicket of issues surrounding the immigration of skilled workers and to enable skilled workers to find their way to Germany through targeted coaching. We advise employers so that they make the right decisions and so that the project of recruiting abroad can be a successful one.
However, this does not mean that we at Signite do not take an active part – on the contrary. We are in daily exchange with our ExpertScouts on site in the countries, follow the process of our specialists, enable them to learn the language free of charge. We submit applications, organize translations, accompany the interviews with the experts.
And last but not least, we maintain our network of educational partners and authorities and represent the interests of professionals and employers in committees to further improve the path of labor migration. So you can be sure that with Signite you have a competent partner at your side.
From searching and finding - to arrival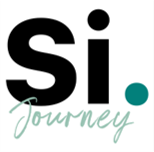 Sourcing or speculative application
Non-binding personnel search according to your criteria

Interview
Web interviews with suitable applicants

Start Professional Recognition
Taking over all official processes

Language Certificate
Securing of the German language acquisition

Visa & Arrival
Support with visa issuance and travel

Closing Professional Recognition
Implementation of content at your company